Welcome to our website!

Bio-Energy Healing - Enhance your Wellbeing - BODY * MIND * SPIRIT!
Now available on Denman Island and in Courtenay, BC Canada - serving the Islands, Comox Valley
and Vancouver Island communities.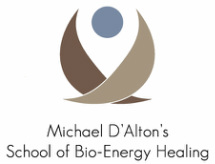 Would you like to have a lot more energy? When your energy is stuck, you can feel sick, stressed, exhausted and overwhelmed. You're aware that you're not functioning at full capacity and know you are capable of so much more! Bio-Energy Healing Practitioners can instantly get your energy flowing through your body, mind and spirit from the inside out. Using only natural energy healing techniques, we effectively re-balance your body's energy flow.


What is Bio-Energy Healing? It's a holistic and non-invasive health system which successfully treats physical, emotional, mental and spiritual imbalances in the body. Using a series of specialized hand techniques around the body, the Practitioner recognizes and removes stagnant energy and re-establishes the natural balanced flow of life force energy which enhances our wellbeing on every level of our being.


Bio-energy is the natural energy force that flows through all human, animal and plant life. This natural energy flows through the body from the sun and earth through our energy centres and meridian lines which are like energy rivers carrying this natural, vital energy around the body, feeding all the organs, tissues, blood, cells, muscles and bones. When this energy flow is blocked, we can experience low energy, pain, debilitation and/or disease and chronic conditions.

Bio-Energy Healing is safe, natural, subtle and yet powerful... and gets amazing results!

Highly effective: Bio-Energy Healing is proven effective for many conditions including back pain, stress, anxiety and depression, insomnia, arthritis, low energy, asthma, chronic fatigue, migraines and headaches, brain fog, IBS, addictions, allergies, food intolerances, infertility, impotence, weight issues, eczema, psoriasis and many more health challenges. Bio-Energy Practitioners are able to determine where life-force energy is flowing and where it is not - and to remove congestion, stagnation and blockages and restore the flow of life force energy.

When energy is flowing freely, the body has an amazing ability to heal itself!

Holistically Beneficial: Are you feeling stuck in your life? In your career, relationships, health, finances or creativity?
Bio-Energy Healing is highly effective for enhancing wellbeing and getting things flowing in your life! Everything is energy and when your energy is flowing, so too is your life.

What can I expect from the sessions? Sessions are 45 mins to an hour in length. The client remains fully clothed during the session - standing or sitting as the Practitioner moves around the client working with the energy field. There is little contact with the body. The sessions can be enjoyable with a feeling of deep relaxation and clients often report feeling much lighter at the end of a session. The recommended protocol is a series of 4 sessions (once a week or 4 consecutive days) with a follow-up session 3-4 weeks later.

Bio-Energy Healing is suitable for all conditions and all ages - as well as pregnant women (babies in utero respond really well!)



---


Testimonials from our clients:

"Before Bio-Energy Healing, I felt a huge weight on my shoulders and had trouble initiating and completing work.
I felt stressed and overwhelmed. Now I have more energy and mental focus; pain and tension are minimal.
I'm really enjoying the clarity and vitality the sessions have liberated... feeling more optimistic!
And so grateful." - Sandra, 60

"I was experiencing intense anxiety, had high blood pressure and bad reactions to a lot of foods - all for many years. Bio-Energy Healing has helped me so much! Now my blood pressure is lower,
I have almost no anxiety anymore and food intolerances improved so much.
Overall, I'm feeling SOOOOO much better!" - Marianne, 65

"I feel like tons of weight is lifted and I feel more whole. I feel a tremendous difference and find it difficult to put it into words the profound difference I feel. Thank you so much. I look forward to my Present and my Future. Much gratitude." - Angela, 52

"Before Bio-Energy Healing, I was unable to sleep for more than 2 hours at a time and had low energy. After my course of treatment, I have been consistently sleeping better. I find myself more able to handle stressful situations calmly and with compassion. I am also more active now than I have been for a while - and feel generally well with good energy levels." - Ellen, 64


"Prior to starting the sessions, I was battling depression, experiencing doubt and low energy.
Now I have more energy, greater openness emotionally, feel more stable and grounded, and
less worrisome about things in general. Bio-Energy Healing sessions have been a good experience
for my spirit and soul." - Michael, 66



~ We are passionate about helping you transform your health! ~
About Us

---

Hi we are Shari Dunnet and Richard Menard, of Light Body Healing Works, certified Bio-Energy Healing Practitioners serving the Islands of Denman and Hornby, the Comox Valley and Vancouver Island communities in BC, Canada. We've each been on a personal healing journey for 20+ years and are SO excited to share our passion for great health and personal empowerment! We look forward to sharing so much more with you... To your health and wellbeing!


BIO-ENERGY Series SPECIAL OFFER!

Introductory offer:
Try a session for $75 (save $15)
Purchase a 5-session package
for $375 (savings of $75)


We are now offering services on Denman Island - serving the Islands and also in Courtenay, BC at the House of Now and Rasa Centre for the Healing Arts.



To book a session - see contact info.


Your future health is not based on your past!

It's based on what you're creating from this moment forward!